Clinic Membership Medicine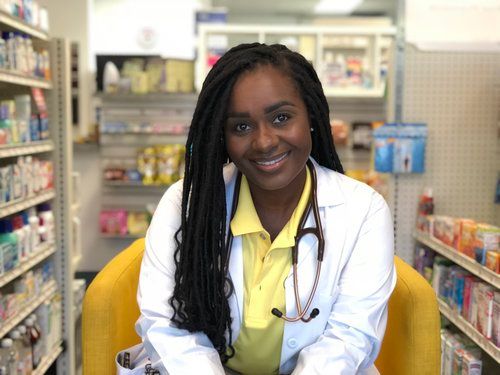 Premium Direct Medical (PDM), partnering with Premier Pharmacy and Wellness Center would like to offer you the security of having a provider to handle all of your primary and acute healthcare needs.
PDM is operated by Family Nurse Practitioners certified in the state of North Carolina. Nurse Practitioners are advanced practice registered nurses educated and trained to provide health promotion and maintenance through the diagnosis and treatment of acute illness and chronic condition.
Services include, but not limited to:
Acute care visits
Common Cold / Flu / Bronchitis/ Sinus Infections
Urinary Tract Infection
Gastroenteritis (Nausea/Vomiting/Diarrhea)
Weight Checks
Earaches / Ear Infections
Gout
Mouth and Oral Conditions
Common Eye Infections
STD Treatment
Allergy Symptoms
Skin Conditions
Many more
Screenings & Monitoring
Basic Health Screenings (per patient history)
Labs (affiliation with lab core – a la carte, and contracted to receive lower prices)
Blood Pressure
Concierge Membership Plans
Single: $50/month ($10 co-pay at each visit)
Couple: $90/month ($10 co-pay at each visit)
Children (12-17): $40/month ($5 co-pay at each visit)
Children (under 12): $35/month ($5 co-pay at each visit)
Membership fees can be paid via automatic draft (preferred), credit card, or onsite.
Miscellaneous Services (included in your membership at no additional cost)
Free Delivery of Medication & Store Front Items (ie: soap, detergent, lotion, shaving cream, feminine products, candy, vitamins, toilet paper, paper towel, and many other household items).
Telehealth visits (via Facetime if non-emergent follow-up needed and transportation an issue)
Minor Injuries
Bug Bites / Stings
Minor Burns
Minor cuts / Blisters
Splinter Removal
Sprains / Strains
Minor Suturing / Suture Removal
Vaccines / Injections
Birth Control
DTap (Dipthereria, Tetanus, Pertussis)
Flu Shots
Hep A / Hep B
HPV
Pneumonia
Vitamin B12
A patient care account can be set up in the pharmacy for store front items and be paid bi-weekly or monthly. (All pharmacy transactions are not included in membership, however lower options for most medications are available).
*Once you've decided to add the convenience of membership medicine to your life, please give us a call! Looking forward to taking care of you and your family!